"... mental health is a state of well-being in which an individual realizes
his or her own abilities, can cope with the normal stresses of life,
can work productively, and is able to make a contribution
to his or her community."

~World Health Organization
MISSION
To provide practical user friendly down-to-earth advice, tools, and education that helps people manage stress, create effective communications and build healthier relationships.
VISION
A world where everyone experiences optimal health in mind, body, relationship. Where they FEEL their best so they can DO their best—for themselves, their families, at work and in the community.
Are you STRESSED out? I have the answer.
Start by asking yourself — "Is This Working For Me?"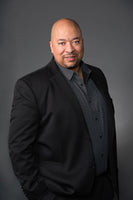 Dr. Ganz Ferrance
Ph.D. in Counseling Psychology and M.A. in Developmental and Educational Psychology from Andrews University in Michigan.
Is this working for ME? This is the question YOU want to ask yourself right now—and often!
Dr. Ganz Ferrance is truly a master at showing people in high STRESS occupations no nonsense practical strategies to stay focused, make healthy decisions under pressure, and boost communication skills to reduce conflict during difficult situations.
Known for working with the toughest of the tough including hardened Oil & Gas workers, stressed out Law Enforcement officers, battle tested CEOs and Entrepreneurs.
Specializing in high STRESS industries including: First Responders, Health Care, Executives and more.
Dr. Ganz is available for speaking and media events, workshops, coaching and consulting.
"Survival of the fittest" is a lie!
It's actually "survival of the quickest to adapt to change".
Ensure, not only your long-term survival in an ever-changing business environment, but your ability to cut your STRESS load and losses early so you can point your most valuable asset (yourself) in a direction that actually works for YOU.
When you work too long or too hard, or in a way that doesn't actually fit who you are anymore you feel exhausted, pissed off, and stuck. You're no longer doing your best or able to make objective decisions for your future.
"I can help!"
I work with meeting organizers to customize any topic to your specific event needs. The following can be a Keynote, Break-Out or Training Session and can be tailored exclusively to men's or women's audiences (gender inclusive).
Top Requested Presentations
My Process
Not Another Out-Dated Speaker With Generic Content
1. Pre-Meeting Interview: Learning about your organization's unique needs.
2. Customization: Speaking directly to those needs, values and culture.
3. Presentation: Keynote, seminar or training, and follow-up survey.
4. Post-Presentation Interview: Giving feedback, reviewing surveys, identifying what's next.
Dr. Ganz provides clear-cut, authentic information on how to put yourself first without the emotional baggage or guilt. You'll take back your life while feeding the souls of those around you. I highly recommend this book.

Dr. Shawne Duperon, Project Forgive Founder, 2016 Nobel Peace Prize Nominee
If you look closely, you can see the ball leaving the park...... You hit it out of the park on Monday! It got our meeting off on the right foot, and we just concluded what we would consider our most successful Summit.

John Liston CLU, CHFCVP Business Development, Raintree Financial Solutions
The ME Factor is a fresh look from a man's point of view, written for and to men who are functioning workaholics to make themselves a priority and to help them start living a life they love.

Charmaine Hammond, Professional Speaker and Bestselling Author
Dr. Ganz's Presentation was very interactive. He had the audience focused, thinking, and asking questions. Very relaxed, very fun, and very engaging presenter.

Donna Damsgaard MA, RCC Event Organizer, Catholic Social Services
Andrew Grose, Talk Show Host, 630 CHED, Edmonton
Dr. Ganz offers a way forward for men to embrace workaholism in its correct and more pleasing contribution to life.

Dr. Stephen Hobbs, Founder, WELLth Movement
Hi Ganz, loved the book!! A true guide for a living. I need 2 more copies.

Louise R.
I've read literally hundreds of books about personal and professional excellence and development, and not one has resonated with the truth, reality, and practicality of The ME Factor. Read the damn book.

Chris Venn, Entrepreneur
Simply brilliant! Where was this book thirty years ago when I needed it? The ME Factor is a powerful yet light look at why we overachievers in the world 'push until it's too late!' This may be one of the most important books you ever buy.

Teresa de Grosboi, #1 International Bestselling Author
Is It Worth It?
"A recent World Health Organization-led study estimated that for every $1 put into scaled up treatment for common mental disorders, there is a return of $4 in improved health and productivity."
— Imagine your ROI when you Invest In Yourself —


#AskDrGanz
This is the HEART of my site. Where it all begins.


It's always been my passion to stop YOU from unnecessary STRESS and suffering; and to share things I've learned so you can short-cut your way to Revolutionary Health, Happiness, Love and Success.

Of course, I don't always know what YOU want to know... so tell me. Ask me questions and make suggestions regarding things you'd like to see here. The answers will likely show up in my Podcast, Blog, Newsletter, Facebook Live, Free Masterclass, or maybe even as a new Product or Service. I'm here to make YOUR experience (and Life) better. So let me know how I can help. Drop me a line!

— Dr. Ganz Ferrance
Feel Better ● Do Better ● Be Better
My team and I are always looking for ways to help you beat STRESS and make that revolutionary change stick. The #swag in my SHOP HERE is designed as a reminder to help you make a habit out of the new way of thinking and being that you'll discover with ME.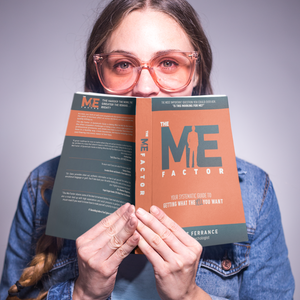 The Me Factor© - Paperback Book
Your Systematic Guide to Getting What the HELL You Want - by Dr. Ganz Ferrance.
WOMEN, figure out how men tend to function, what STRESSES them out, and how to work with who they are. MEN, this book is written just for you. The Me Factor© - check it out!
BUY NOW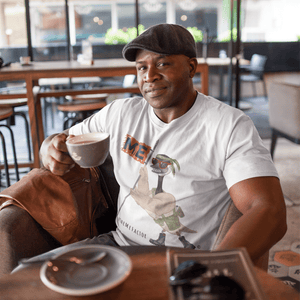 The Me Factor© - Unisex T-Shirt
Recondition your conscious and unconscious mind "reprogram your auto-pilot".
Now that you've read my book, wear my swag as a reminder to "Feed The Goose" and BUST YOUR STRESS. Your #1 priority is to look after yourself, so you can be the best version of you.
BUY NOW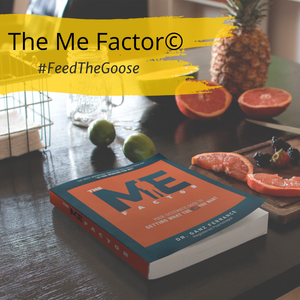 The Me Factor© - FREE Downloads
Here they are—the FREE Graphics as promised in my book "The Me Factor".

If you've read my book "The Me Factor — Your Systematic Guide to Getting What the HELL You Want" you'll no doubt be looking for the FREE Graphics. Click below to enjoy!
DOWNLOAD NOW
#BestSellers
In addition to being cool, everything in my shop is PRACTICAL. I developed these products for very specific reasons — to help you recondition your conscious and unconscious mind (reprogram your auto-pilot).
In the media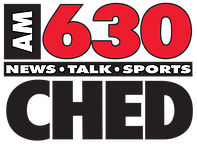 HOW DOES THAT MAKE YOU FEEL?
Listen in while I cover topics from family to business in this podcast series on 630CHED. Go deeper on these fun and entertaining conversations.
LISTEN NOW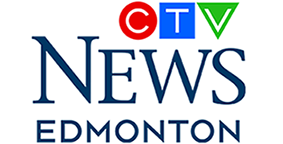 CTV NEWS AT NOON
The last Wed of every month I look for information and strategies you can put into practice immediately. Nudge your life in the right direction, and check me out!
WATCH NOW

LIFESTYLE PANEL DISCUSSIONS
Check out this panel discussion with a few of my colleagues. Three topics are covered in each segment. Watch the back and forth and enjoy the different perspectives.
WATCH NOW